This study is examining the health and wellbeing impacts of temporary improvements to an urban park in northern Portugal.
The area of focus is the Parque da Cidade in the city of Guimarães, a site which includes several small bodies of water as well as the river Couros.
Led by Frederico Meireles Rodrigues from the University of Trás-os-Montes and Alto Douro (UTAD), the project will employ 'urban acupuncture' to make a series of temporary changes to the area – hoping to encourage the use of its aquatic spaces.
The intervention is being designed with the help of Landscape Architecture students from UTAD, and will use data collected from several behavioural surveys. Emerging ideas include connecting the site's central lake with the river course (which is a small stream in places), and creating a pathway which provides better access to the river.
The team will then analyse how their intervention has affected the use of the park. Between 100 and 250 residents from the local area will be recruited, with participants asked to respond to surveys both before and after the interventions take place.
Design sketches for the Guimarães site.
Participants will answer an adapted version of the BlueHealth Survey and a more environmentally focused questionnaire. The BlueHealth Environmental Assessment Tool will be used to help map patterns of behaviour, with data collected throughout 2017, 2018 and 2019.
Important stakeholders in this study include local residents, businesses, tourists and non-governmental organisations. The project team will be seeking a continual dialogue with these groups through focused meetings, mailing lists and social media.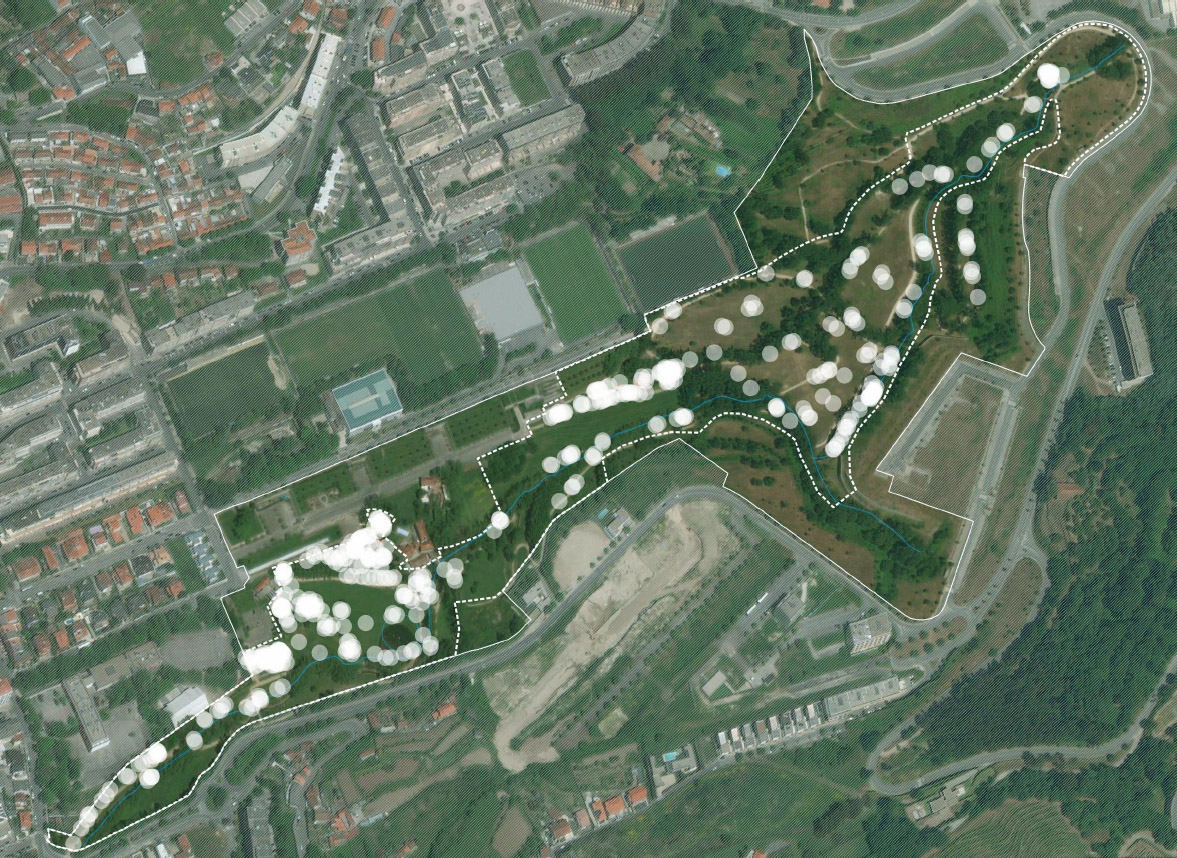 An example of the behavioural mapping taking place at the Guimarães site.