This project is examining the health and wellbeing effects of extensive improvements to an inner-city beach in Plymouth, UK.
Since July 2017, teams from Plymouth City Council, Devon Wildlife Trust and BlueHealth have been working with the local community to design improvements to the site at Teats Hill. Building work began in January 2018 and completed in March 2018.
The area is located close to an aquarium, marina and social housing estate and has undergone a number of changes to make it an accessible recreational space:
The site has been landscaped to include seating and a new open air theatre
Overgrown vegetation has been cut back and new grassland planted to open views to the water
The beach has been cleaned
Existing play equipment has been updated
Slipway access has been improved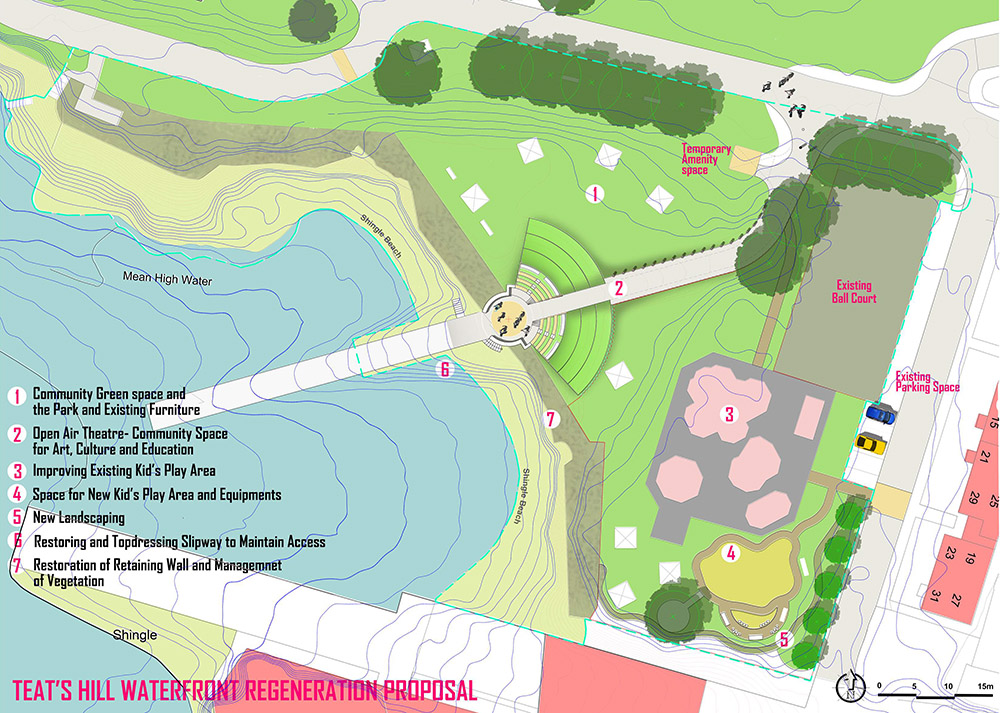 The development plan for Teats Hill.
BlueHealth research is assessing the community health effects of the improvements by collecting data in two ways:
The first will involve a before and after survey of residents in seven surrounding census areas, asking questions about general health and wellbeing, their recreational visits, and willingness to pay for improvements to the site.
The second consists of two 10-week observational studies, designed to assess how people use the Teats Hill site before and following the development works.
Working in partnership with local stakeholders – such as Plymouth Community Homes, Plymouth University, the National Marine Aquarium, and the Marine Biological Society – several wider activities are planned to engage local people with the site, such as a programme of volunteering opportunities.
Read the Active Neighbourhoods report about the site and intervention here.
Ten community engagement events have already been held at Teats Hill, raising awareness of the site, how it can be enjoyed, and to consult on the plans for improvement. A total of 481 participants attended these sessions.
Next steps will include working with local residents to design an informal play and wildlife area, and a monthly programme of events in partnership with the National Marine Aquarium.
Watch a local news update on the project here.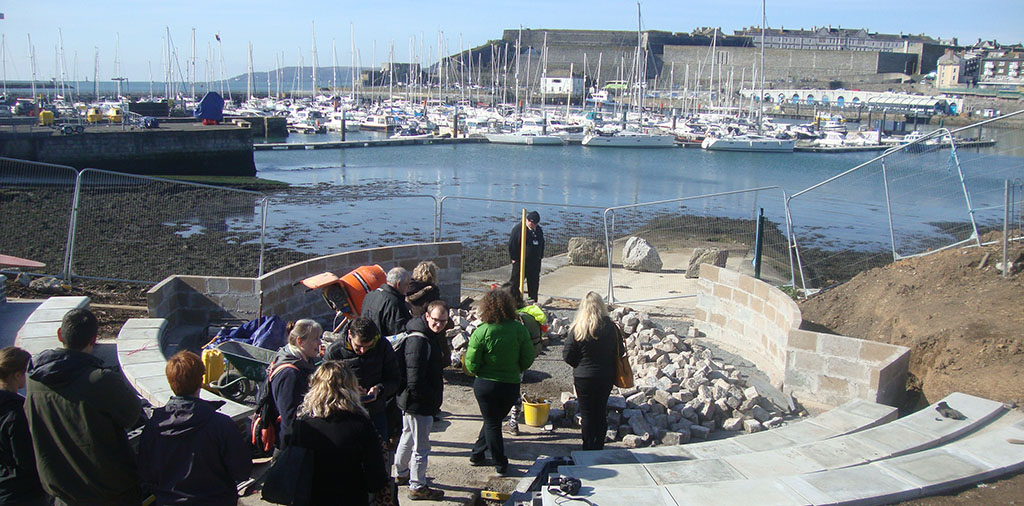 Teat's Hill amphitheatre under construction.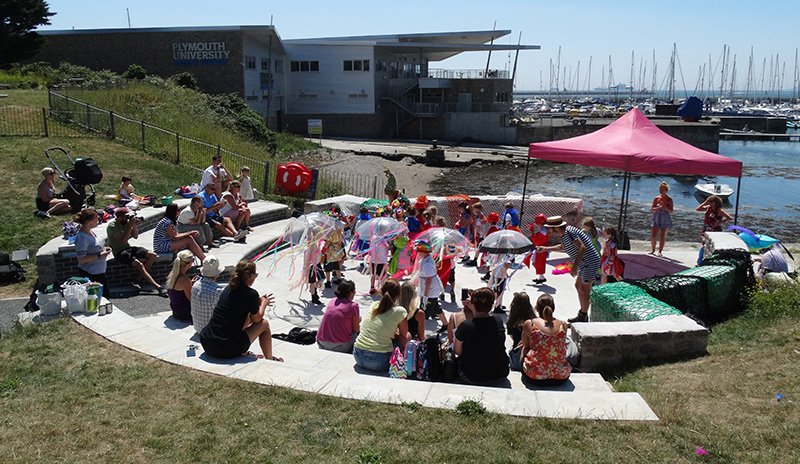 The completed amphitheatre hosts a children's play.