This community intervention project is assessing the effects of improved access to an urban river in Barcelona, Spain.
The Besòs River runs through the municipality of Montcada i Reixac, where the Metropolitan Area of Barcelona (AMB) has created new access points to the water. The study site is close to the socioeconomically deprived neighbourhood of La Ribera.
Led by Mireia Gascon, the research team is evaluating the amount of physical activity being undertaken by the local population before and after the redevelopment of the river, and are using an adapted version of the SOPARC tool. They will also conduct qualitative interviews among residents of the La Ribera to find out how people's use of the space has changed.
The intervention is being implemented by the AMB and the Consorci del Besòs, the main phase of construction work was completed in December 2016.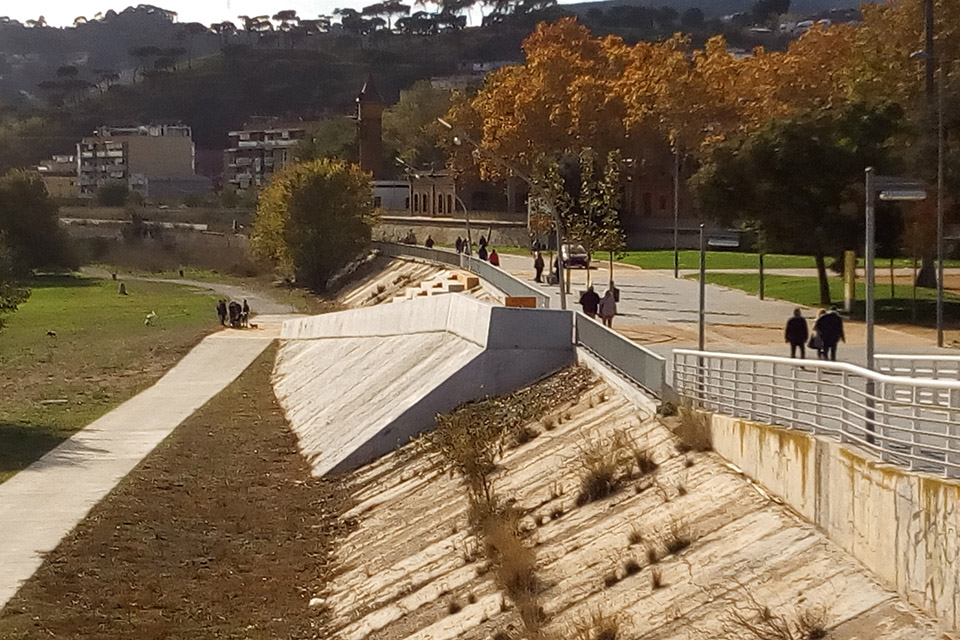 New access ramps constructed along the Besòs River.
BlueHealth researchers will be working closely with the AMB, the Consorci del Besòs, and the Montcada i Reixac municipality throughout the study. A number of meetings and feedback sessions will ensure input from these key stakeholders.
The team are hoping to provide a clear picture of the impacts of this kind of small-scale intervention on health.