This study is examining the health and wellbeing impacts of temporary improvements to an artificial body of water in Estonia.
The area of focus is the Anne Kanal – a man-made body of water in the city of Tartu.
Led by Simon Bell from the Estonian University of Life Sciences, the project will employ 'urban acupuncture' to make a series of temporary changes that improve both the look of and access to Anne Kanal.
The team will then analyse how their intervention has affected the use of the area for recreation by local residents and people from further afield. The intervention is being developed together with the local community and will reflect their priorities.
In spring and early summer of 2017 stakeholder and public meetings were held and in autumn 2017 the team gathered information from the public via a short online questionnaire and events. People were asked about their current use of the case-study areas and these findings fed into several design proposals, which you can download here.
Following this consultation, final designs were chosen by local residents and the installations were built towards the end of 2018. A snowy view of the part of the completed works can be seen below.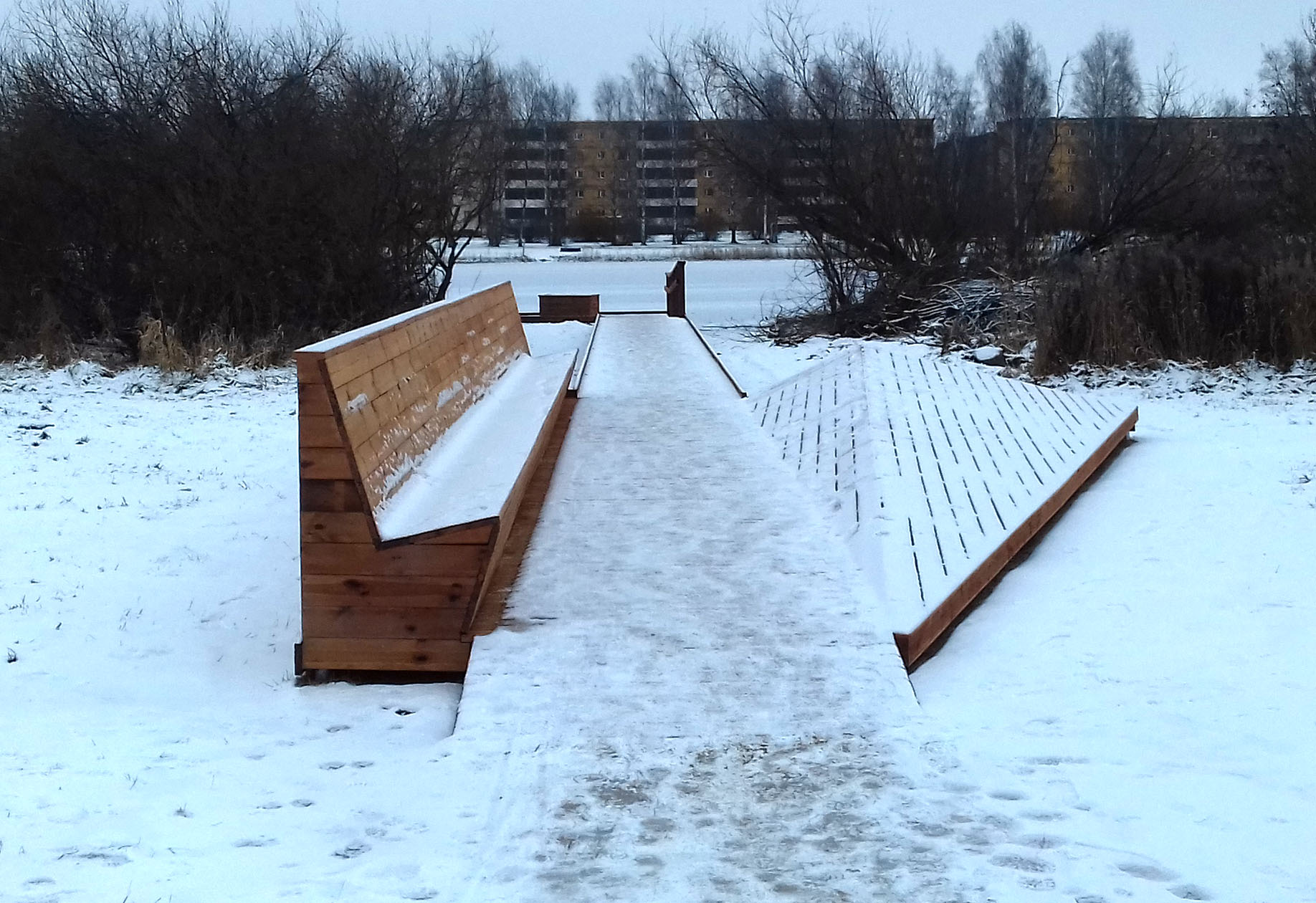 Participants will answer the BlueHealth Community Level Survey (BCLS) and patterns of behaviour will be observed before using the BlueHealth Behavioural Assessment Tool (BBAT) before and after the intervention. The environment will mapped beforehand using the BlueHealth Environmental Assessment Tool (BEAT)
In addition, a SoftGIS survey is being held in Tartu, to give an insight into how the residents of the city use blue spaces such as the sea, lakes and rivers. It will capture people's attitudes towards these places, as well as any possible health and wellbeing benefits.
Important stakeholders in this study include local residents, neighbouring businesses, local tourists, municipalities, residents associations, chambers of commerce, and non-governmental organisations.
The project team will be seeking a continual dialogue with these groups through focused meetings, short on-site questionnaires, online surveys, mailing lists and social media.