Scenario workshop in Amsterdam
How do we anticipate changes to climate and society by 2040, and optimise our planning of blue spaces accordingly?
BlueHealth experts from RIVM hosted a workshop in Amsterdam on 11th May to tackle these important questions. Local artists – Getekend Verslag – were commissioned to make graphical summaries of the discussion and you can view some of their visual notes below (full size versions available here).
Over 20 experts participated, bringing their knowledge of a wide range of backgrounds including sociology, demography, technology, city planning, water management, public health, ecology and governance. Together with BlueHealth researchers, they discussed a range of future scenarios that relate to BlueHealth and – using the city of Amsterdam as an example – considered their potential impact at a local level.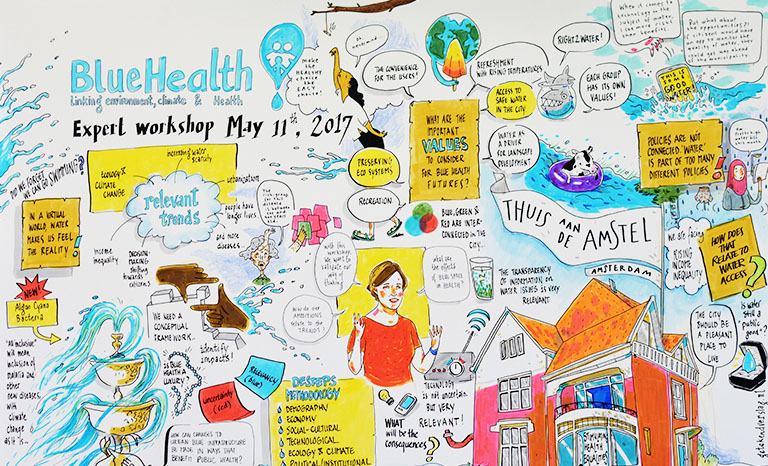 The initial part of the workshop saw attendees discussing their perspectives on the future trends that might impact the topics BlueHealth is researching. The long and varied list of opinions made it clear that everyone comes at these issues from a different angle, and provided an interesting starting point for the day.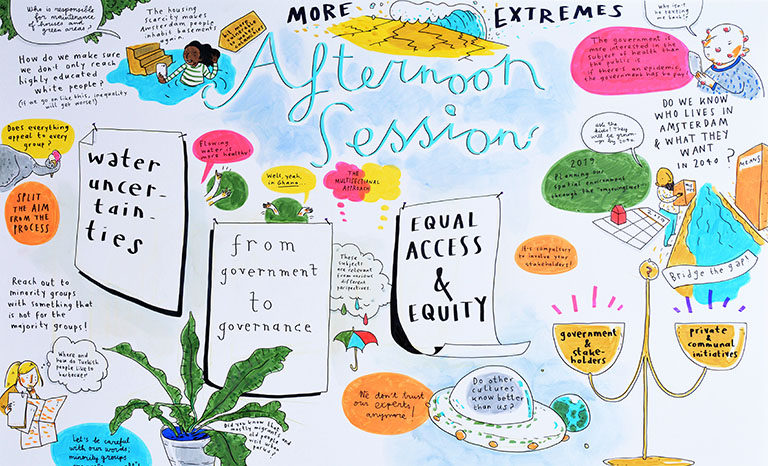 Participants prioritised a number of large-scale trends relevant for BlueHealth, such as urbanisation, longer life expectancy and a changing climate, and estimated the uncertainty associated with each. The results were visualised in a graph, showing the ranking of the trends in terms of relevancy and uncertainty.
For the five most relevant trends, possible future impacts at the local scale were then identified. Experts were asked to explain how these might impact at the city level from a particular standpoint – such as environmental sustainability or socioeconomic equality.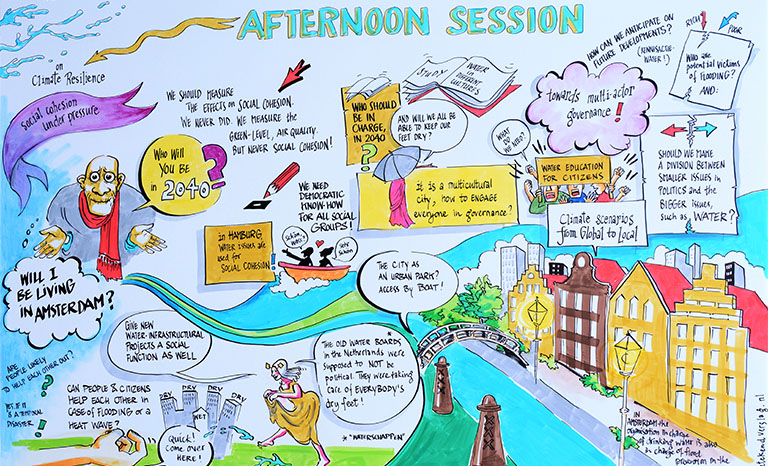 This process led to the identification of building blocks that can be used to create BlueHealth scenarios. The use of water systems to promote and enable healthy choices emerged as a particular opportunity, given the upcoming investments in climate adaptation.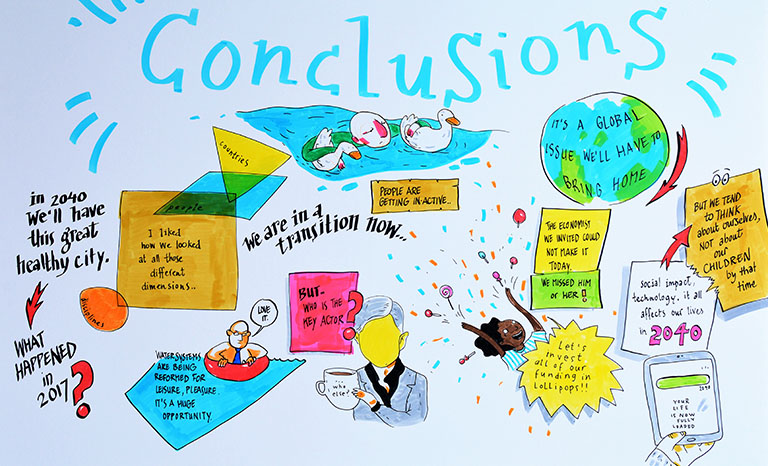 The presentation given at the workshop is available here.