Does physical activity link blue spaces and health?
That's a difficult question to answer but last summer we were lucky enough to work with an expert in solving tough problems.
Tytti Pasanen joined us from Tampere University in Finland, where she's reading for a PhD in Environmental Psychology. Tytti has a background in statistics and quantitative research methods, and is applying these skills to understanding the relationships between physical activity, health and nature.
One year on, the fruits of our labour have just been published in the journal Environment International, and we thought it would be good to share them here.
Whilst past research has found links between health, wellbeing and blue spaces, there has been limited work explaining the mechanisms underpinning these relationships.
This new study aimed to address this gap, and has investigated the links between living close to blue spaces (such as the coast, lakes and rivers), self-reported physical activity, and health and wellbeing.
We were also able to explore different types of physical activity, including pastimes such as walking and water sports.
As with previous research, we found a link between living close to the coast and better general health and wellbeing. Adults in England who live in coastal areas tend to be happier and healthier than similar individuals inland, and our models showed this could be partly explained by more outdoor physical activity—such as walking.
We also saw a similar relationship between coastal living and mental health, which was strongest for those living within 5 km of the sea.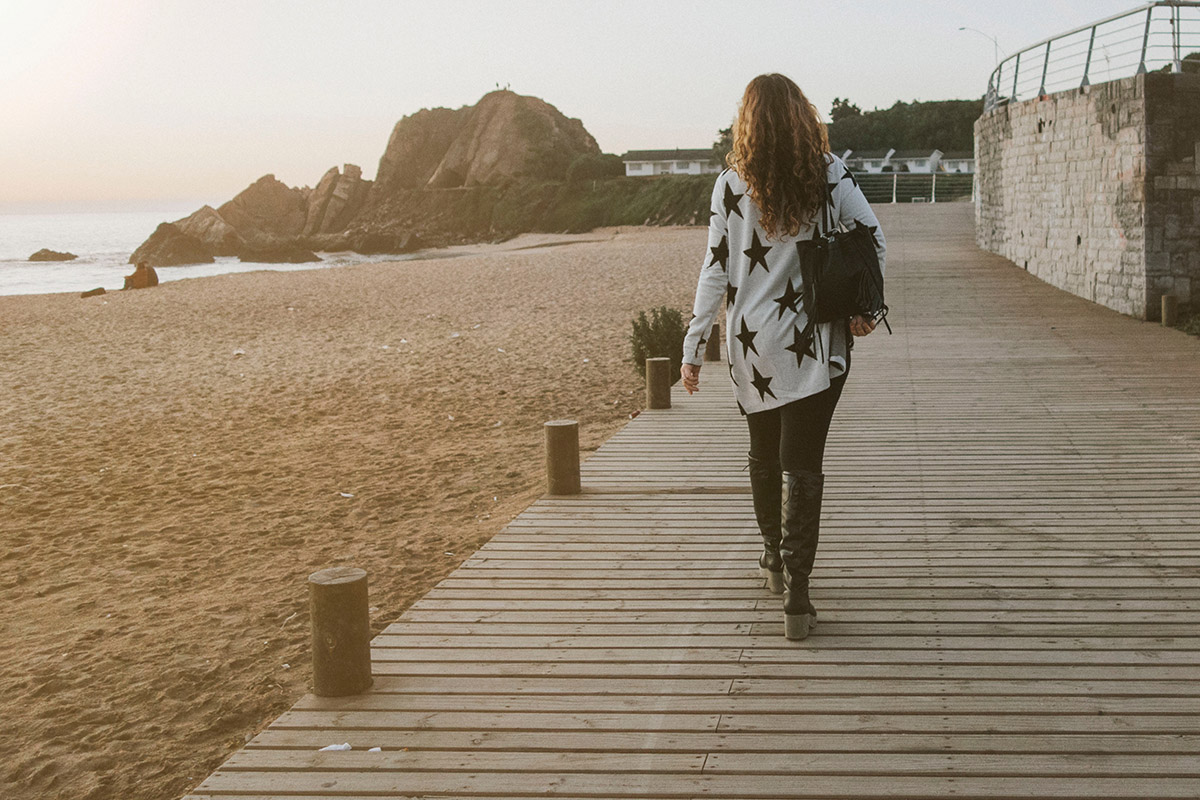 Walking is a key contributor to physical activity at the coast.
As might be expected, water sports were a more common pastime for those living nearer to the ocean, but this wasn't related to better mental health and wellbeing; we can't say that people who live close to the sea are healthier and happier because they can go surfing!
However, this could also be because relatively few people in our data set were taking part in these activities, and we'd need a larger sample to detect a relationship.
Looking inland, neighbourhood blue spaces were related to better mental health but we found this wasn't influenced by physical activity, suggesting other therapeutic mechanisms may be at work.
Our research used data for over 21,000 people from the Health Survey for England, which allows us to be confident in our findings because our data set is both large and designed to be representative of the population of England.
Respondents are asked lots of questions about their broader health and circumstances which allow us to factor important characteristics into our analysis, such as household income. We were also able to take into account the presence of green space within neighbourhoods, helping us to detect the unique relationship between health and blue spaces.
However, one drawback of using this kind of data is that it only provides information from a snapshot in time, meaning we can't draw conclusions about which condition might be causing another.
Still, we're intrigued to have discovered that improvements in health and wellbeing close to the coast may, in part, be down to more physical activity in these environments. We're hoping to look into other mechanisms—such as social cohesion and stress reduction— in the future.
We'd like to extend a huge thank you to Tytti for her time on the BlueHealth project, which has been both enjoyable and rewarding, kiitos Tytti!